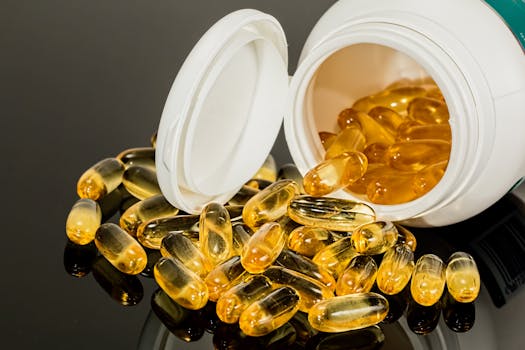 Omega 3 supplements were all in the news a couple of decades ago and I remember as kids, us buying the golden capsules and being fascinated by their golden hue only quickly to be put off by the fish burps that accompanied it. Well Omega 3s are now back in the news for being the " Golden Boy" of all supplements.
A lot of people are now confused about them. Do we actually need them? Are they really beneficial if you eat fish / seafood? What exactly are their benefits and most importantly how to get rid of the fish burps! Well read on to learn about Omega 3 and DHA and EPA and why they are absolutely essential to us all!
WHAT ARE OMEGA 3 OILS?
Omega 3 is believed to work via its effects on brain function, which makes sense when you consider that 60 percent of the brain is composed of fats!
Omega-3s are "essential" fatty acids because the body isn't capable of producing them on its own. Therefore, we must rely on omega 3 in our diet to supply these extremely beneficial compounds.
There are three different types of "omega-3s": ALA (alpha-linolenic acid), DHA (docosahexaenoic acid) and EPA (eicosapentaenoic acid).
DHA and EPA : One of the major building blocks of the brain, the omega-3 fatty acid DHA is critical for optimal brain health and function at all ages of life. Researchers are now finding that DHA provides brain-boosting benefits in infants and aging adults.The fetal and infant brain is unable to convert enough alpha-linolenic oil (an omega-3 oil found in some plant oils) into DHA, the baby almost totally depends on its mother for its supply. DHA is found in breast milk and companies are now adding this to baby formulas as well. DHA can be converted into EPA in the body.
Overwhelming evidence for the benefits of DHA comes from a recent review of some 50 studies, which concluded that higher DHA in babies' diets translates into better brain function, especially for cognitive and visual function.
The average DHA and EPA intake combined in the USA is about 100-200 mg/day, far below the 650 mg of DHA plus EPA that experts recommend for healthy individuals. Furthermore, it has been shown that after birth, DHA levels fall between the ages of 6 and 12 months mostly due to low DHA content in most baby foods and formulas, which can have a profound effect on postnatal brain development.
According to research conducted at Harvard University, omega-3 fatty acid deficiency is officially one of the top 10 causes of death in America, claiming the lives of up to 96,000 people each year. Out of the 12 dietary, lifestyle and metabolic risk factors examined in the study, omega-3 fatty acid deficiency ranked as the sixth highest killer of Americans.
ALA: Is found in flaxseeds, walnuts and vegetable oils. It can be converted to DHA and EPA but the process is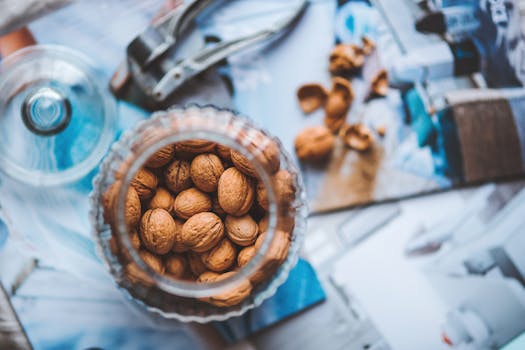 inefficient, so it's recommended that the diet provide additional sources of DHA and EPA.
While EPA and DHA are the preferred omega-3 sources, all types are beneficial and encouraged, so add nuts and seeds to your breakfast or have fish for dinner. Even after extensive research, it's not totally clear how well ALA converts into EPA and DHA or if it has benefits on its own, but health authorities, like those at Harvard Medical School, still consider all sources of omega-3s crucial in the diet.
BENEFITS OF OMEGA 3
Age-related macular degeneration (AMD): Increased consumption of Omega 3 in the diet is associated with a lower risk of developing vision loss due to aging.
Clogged arteries (coronary artery disease): Increased consumption of Omega 3 in the diet might lower the risk of death in people with coronary artery disease.
High cholesterol:  Research suggests that taking 1.2-4 grams of DHA daily can lower triglyceride levels in people with high cholesterol.
Weight Loss: a combination of fish oil supplements and regular exercise can reduce body fat while also improving heart and metabolic health. The fish supplementation group had lowered triglycerides, increased HDL cholesterol and improved blood flow.
ADHD: Suboptimal levels of omega-3 fatty acids may contribute to symptoms of ADHD and related developmental problems and other mental health problems over one's lifetime.
Alzheimer's Disease:  The essential fatty acids vital for brain function that are found in fish oil can not only slow cognitive decline, but can help prevent brain atrophy in older adults.
Cancer: Scientific studies have found that fish oil can help to prevent and kill various cancers, including colon, prostate and breast.
Diabetes:A study showed that fish oil could help reduce oxidative stress, which plays a central role in the development of diabetes complications, both microvascular and cardiovascular.
Skin and Hair: The deficiency of EPA and DHA in diet contributes to skin conditions, such as dandruff, thinning hair, eczema and psoriasis, as well as age spots and sun spots. Without the essential fatty acids, too much moisture leaves the skin.
Fertility: Fish oil has also been shown to increase fertility in women by reducing inflammation, balancing hormones and regulating their cycles. Also, fish oil has been found effective in treating conditions like polycystic ovarian syndrome and endometriosis, which can cause infertility.
ADEQUATE INTAKE:
The AI (Adequate Intake) of Omega-3 is 1.6g/day for men and 1.1 g/day for women. There is no Daily Value for omega-3s.
TOP 10 OMEGA 3 RICH FOODS
1) Salmon 4 oz: 1.45g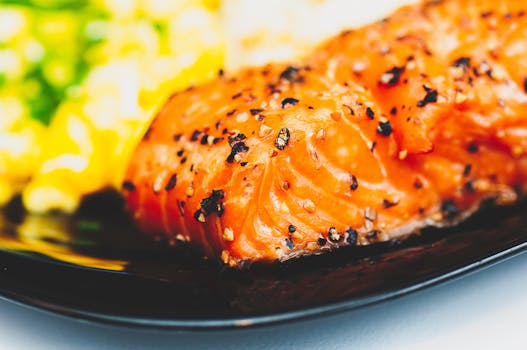 2) Sardines 4 oz: 1.34 g
3) Mackerel 4 oz: 1.25g
4) Grass-fed beef 4 oz: 1.1g
5) Flaxseed 2 Tbsp: 3.2g
6) Chia Seeds 2 tbsp: 2.5g
7) Walnuts ¼ cup: 2.3g
8) Natto 4 oz: 0.52g
9) Tuna 4 oz: 0.33g
10) Grass-fed Dairy 8 oz: .25g
THE TRUTH ABOUT OMEGA 6!
Many of American's health problems can be traced back to having an imbalance of omega-3 and omega-6 fats. Omega-6 fats aren't necessarily bad for you, but if they're consumed in large amounts without omega-3s they cause inflammation, which leads to chronic illness.
Today, the average person has a 20:1 ratio of omega-6 to omega-3 fats, when a healthy ratio is more ideally around 2:1. This shows just how deficient most of us are and why supplementing with fish oil is so beneficial.
The biggest cause of omega-3 deficiency is the overconsumption of foods high in omega-6 fatty acids. Omega-6 comes from things like fried foods, fast foods and boxed foods that contain vegetables oils like soybean oil, canola oil, sunflower oil, cottonseed oil and corn oil. When you consume too much omega-6, it can decrease your body's ability to metabolize healthy omega-3 fatty acids.
Omega-6 fatty acids aren't bad for you. In fact, if your diet contains too many omega-3 fatty acids, your immune system wouldn't work very well. Omega-3 fatty acids suppress inflammation, and omega-6 fatty acids promote inflammation, which actually supports your body's natural system of defense like activating your white blood cells. Thus, BALANCE is the key word.
DOSAGE FOR SUPPLEMENTATION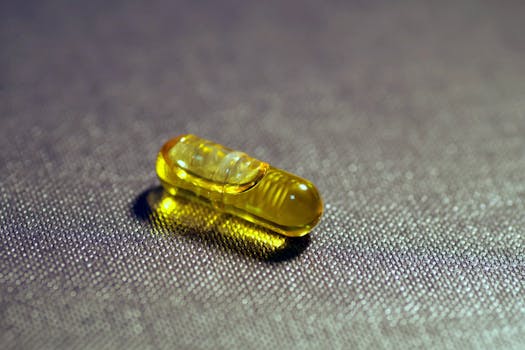 Since most of us we don't eat wild-caught fish twice a week minimum (8 oz per week) as recommended getting enough Omega 3 in our diet is difficult.(Only 1 in 10 people ) Currently, there isn't a set standard recommendation for supplementation we need each day, but suggestions range from a fish oil dosage of 200 to 1,000 milligrams daily. And yes your children can take Omega 3 supplements as well since they are perfectly safe. Check with the pediatrician about the dosage!
CAUTION: For exact dosage check with your Dr  or Nutritionist who can evaluate your diet and make recommendations as large doses can cause blood-thinning  and cause excessive bleeding, especially of taken in conjunction with prescription blood thinners.
TYPES OF OMEGA 3 SUPPLEMENTS: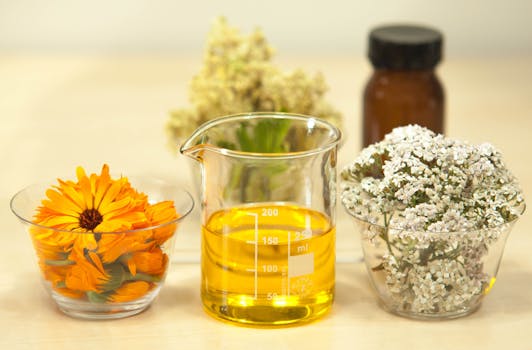 1.Fish oil capsules available in different strengths.
2.Fish oil liquids which are now flavored to prevent those nasty burps (try peppermint, yum!)
3. Omega 3 Gummies for your kids and the kid like adult!
4.Krill oil : small crustaceans which the fish feed on and added benefit of being a rich source of Carotenoid Antioxidant Astaxanthin
5.Algae oil: A more sustainable option than fish oil that is Vegetarian, Kosher, and better for the environment.
So go ahead, choose your favorite type of Omega 3 supplement and know that you're getting Smarter and  Healthier!
EAT HEALTHY, BE SMARTER, LIVE HAPPIER!